You can make a pack of perfect cigarettes in about two minutes with our machines. I want you to smoke better tobacco and at the same time save a lot of money. We've been in the tobacco business for more than 60 years. Our mission is to supply you with better tobacco at less cost.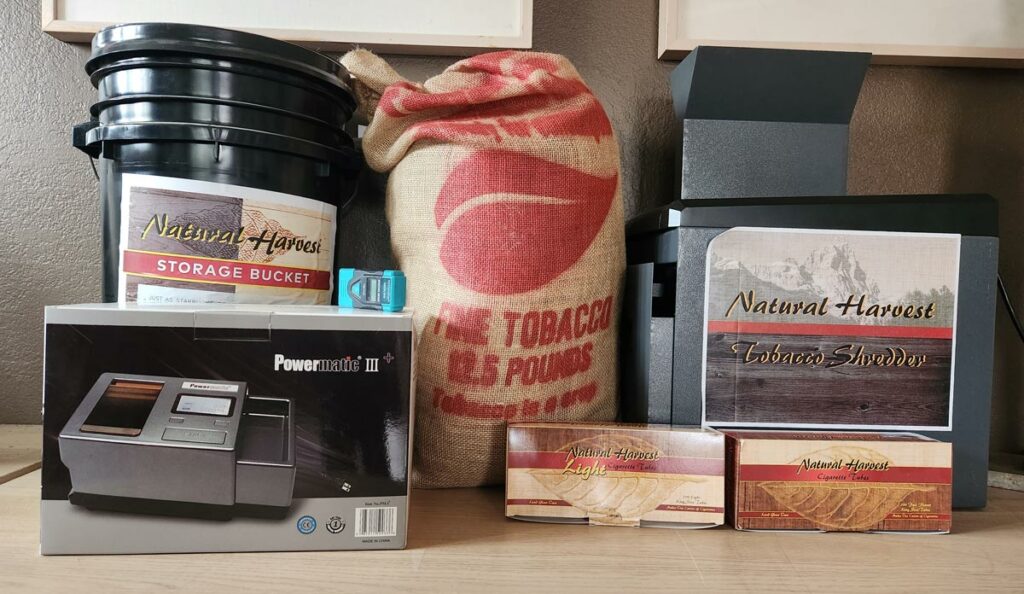 BUNDLE & SAVE!
Natural Harvest Starter Package
The easiest way to get started is to buy the Natural Harvest Starter Package. It includes everything you need to start rolling your own cigarettes. Save money and start enjoying better tobacco today!
Learn How to Smoke Better Tobacco!
We love Smokers, and Smokers love our Tobacco Leaves and our machines. Our tobaccos are about the only way you can smoke just good tobacco without chemical additives. Our shredders make this possible and easy for you. We sell blends of Burley, Virginia, and Turkish tobacco leaves in 12.5 lb bags.
This makes them tax-exempt. You can make 30 cartons of cigarettes from this bag of tobacco for $9 per carton, versus the national average of $90 per carton of Marlboros. If you're a pack-a-day smoker, you'll save $2,934 per year!